Guest Accommodations
Holiday Inn Resort Wilmington Wrightsville Beach
1706 N Lumina Ave, Wrightsville Beach, NC 28480, USA

Shell Island Resort
2700 N Lumina Ave, Wrightsville Beach, NC 28480, USA

Embassy Suites by Hilton Wilmington Riverfront
9 Estell Lee Pl, Wilmington, NC 28401, USA

Hampton Inn & Suites Wilmington/Wrightsville Beach
1989 Eastwood Rd, Wilmington, NC 28403, USA

Activities, Food, & Drink
Wrightsville Beach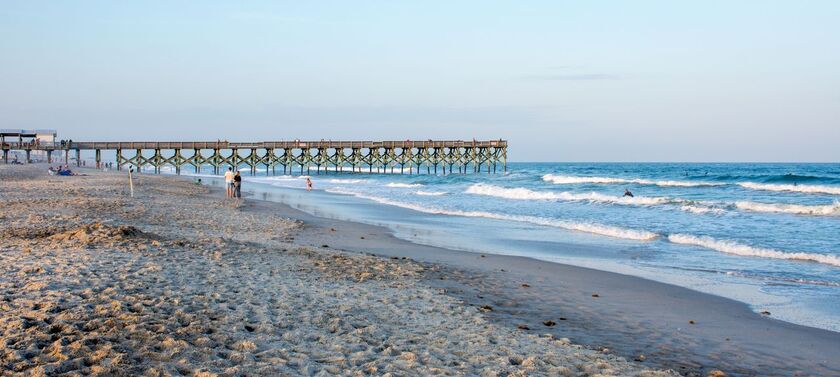 In our opinion, this barrier island beach is the best in Wilmington. The entire island provides everything you need for a relaxing day, and the beach is lined with plenty of good eating options so you never have to venture far. Make sure to get in early to ensure you get a parking spot!
Downtown

Located on the opposite side of town from Wrightsville (about a 15 minute drive), Downtown provides another full day of activities. With a beautiful Cape Fear Riverfront, the historic USS North Carolina battleship across the river, and streets of shopping and dining, Downtown is the cultural center of Wilmington.
Airlie Gardens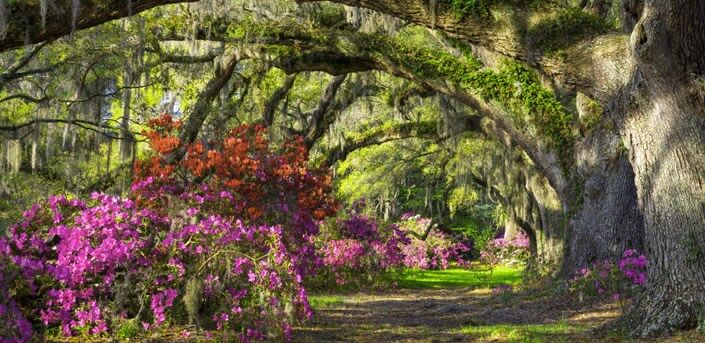 300 Airlie Rd, Wilmington, NC 28403, USA
910-798-7700

This pretty public garden near Wrightsville Beach is the perfect place for a relaxing afternoon stroll! It's packed with 67 acres of walking paths, lush gardens, historic structures, and contemporary sculptures.
K38 Baja Grill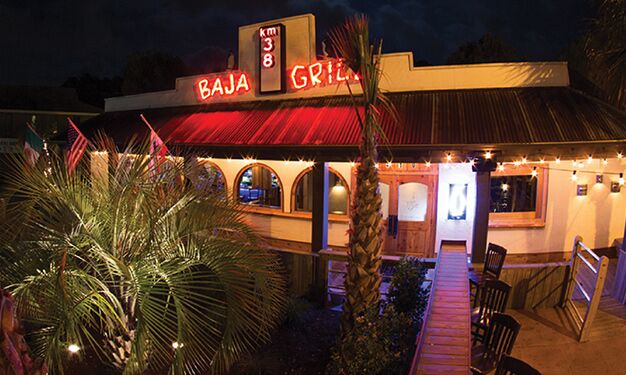 5410 Oleander Dr, Wilmington, NC 28403, USA
(910) 395-6040

Located conveniently between Downtown and Wrightsville Beach, K38 has the best tex-mex in town. It's a perfect stop to get some beachy vibes and a tasty lunch. We recommend the fish tacos!
Check out their sister restaurants across town as well, K-Bueno (Mayfaire) and Tower 7 (Wrightsville Beach).
Flaming Amy's Burrito Barn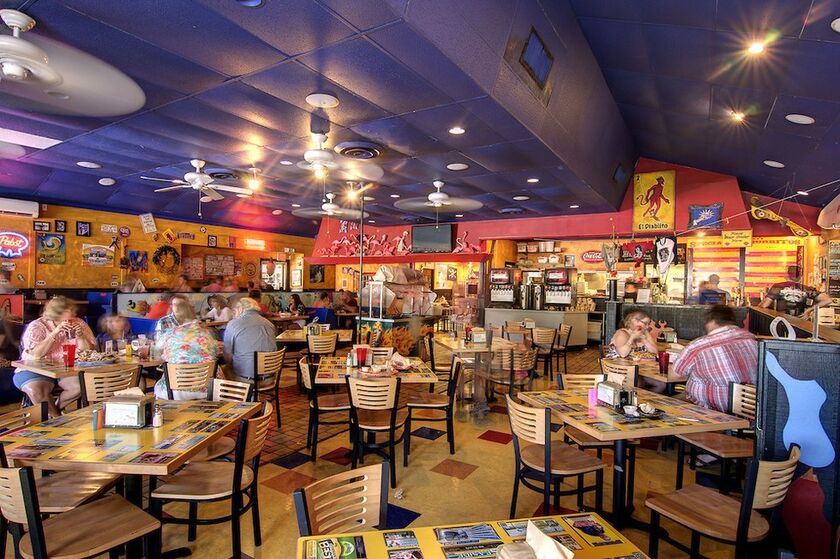 4002 Oleander Dr, Wilmington, NC 28403, USA
910-799-2919

Its "Hot, fast, cheap, and easy" slogan does the best job at explaining this cool and funky burrito spot. It's a Dalton family favorite and if you ever want to make Mackenzie's day, just show up with a bowl of Flamin' Amy's salsa!
Nikki's Sushi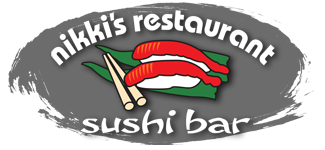 With three locations spread all across town, you'll always be within 10 minutes of the best sushi in Wilmington. The food is fresh, the service is good, and if you're looking for some solid sushi, you can't go wrong here.
Indochine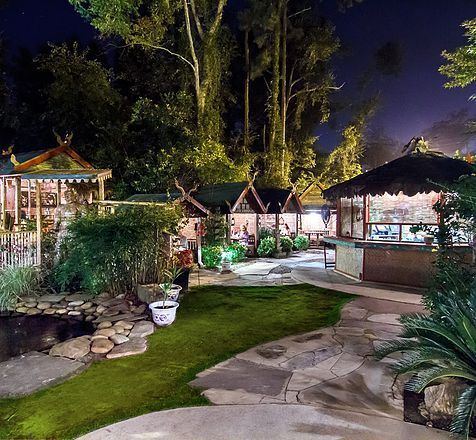 7 Wayne Dr, Wilmington, NC 28403, USA
(910) 251-9229

All the Webbers and Daltons will argue that this is one of the best dinner spots in Wilmington. Serving a combination of Thai and Vietnamese cuisine, you will enjoy Indochine if you go there. Get there early and ask for a table outside in the back!
Poe's Tavern - Wrightsville Beach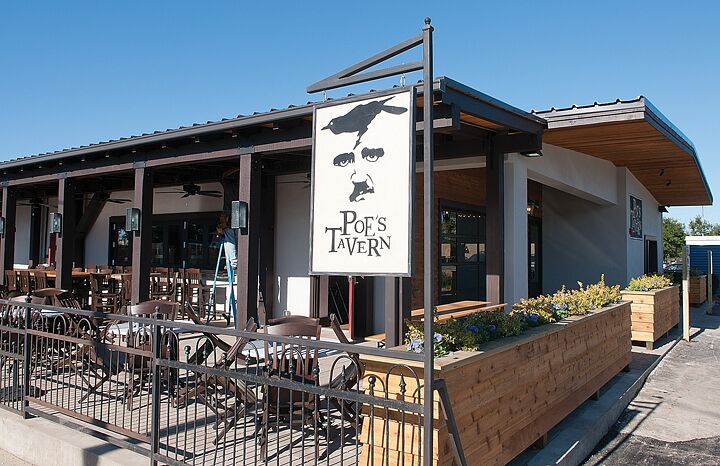 212 Causeway Dr, Wrightsville Beach, NC 28480, USA
(910) 509-2739

This very cool Edgar Allen Poe themed restaurant has the best burgers in town and is only a few minutes from Wrightsville Beach. It also boasts a fantastic craft beer menu and has tasty cocktails as well. You can't go wrong here!
The Copper Penny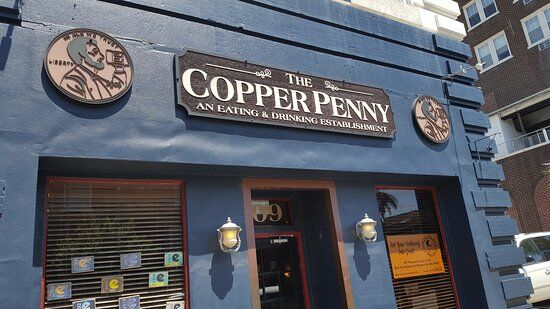 109 Chestnut St, Wilmington, NC 28401, USA
(910) 762-1373

Located in the heart of Downtown, The Copper Penny is an iconic Wilmington restaurant known for its sandwiches. It was even featured on Diners, Drive-Ins and Dives, so if you're looking for a one-way ticket to Flavortown, this place is for you!
Benny's Big Time Pizzeria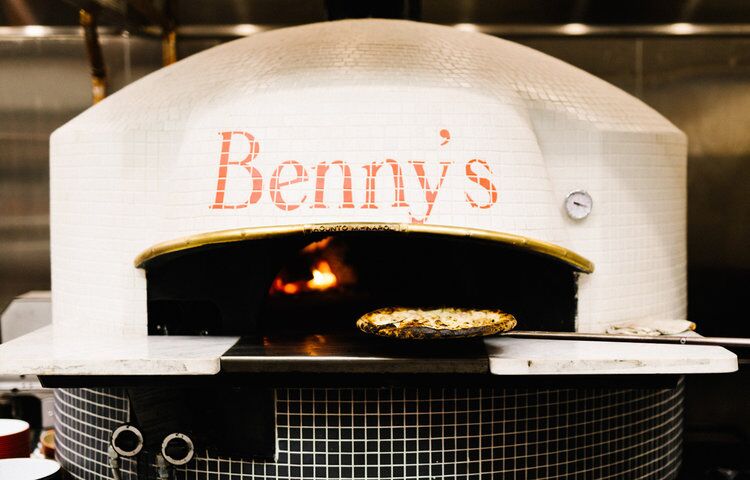 206 Greenfield St, Wilmington, NC 28401, USA
(910) 550-2525

This new spot by Downtown has quickly ascended in the ranks of Wilmington restaurants. If you're in the mood for tasty wood-fired pizzas in a trendy setting, this should be your first pick! Stop by Satellite bar across the street after dinner!
Satellite Bar and Lounge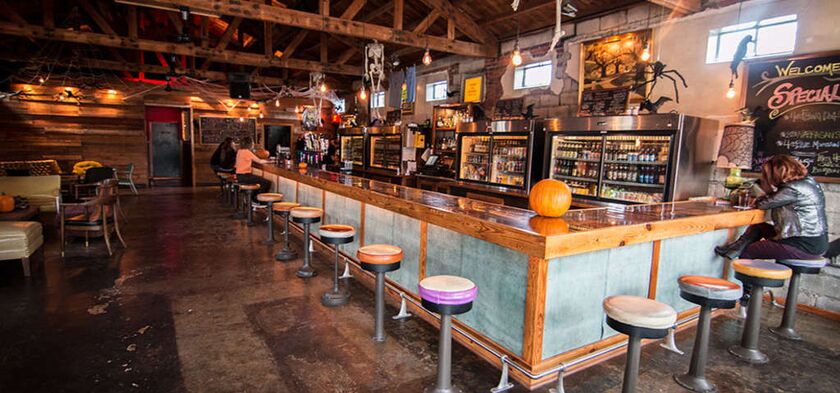 6123, 120 Greenfield St, Wilmington, NC 28401, USA
(910) 399-2796

This rustic & funky tavern is a great stop right after dining at its neighboring Benny's Pizzeria. It's got a great atmosphere with live music on the weekend and plenty of outdoor space.
Wilmington Brewing Company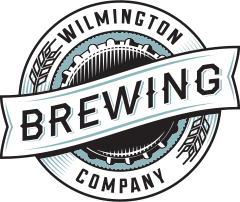 824 S Kerr Ave, Wilmington, NC 28403, USA
(910) 392-3315

Wilmington Brewing Company makes the best beer in town. It's got an exciting rotation of brews all year-round, plus an atmosphere to go along with them, with plenty of cornhole and board games to keep everyone happy.