Our Story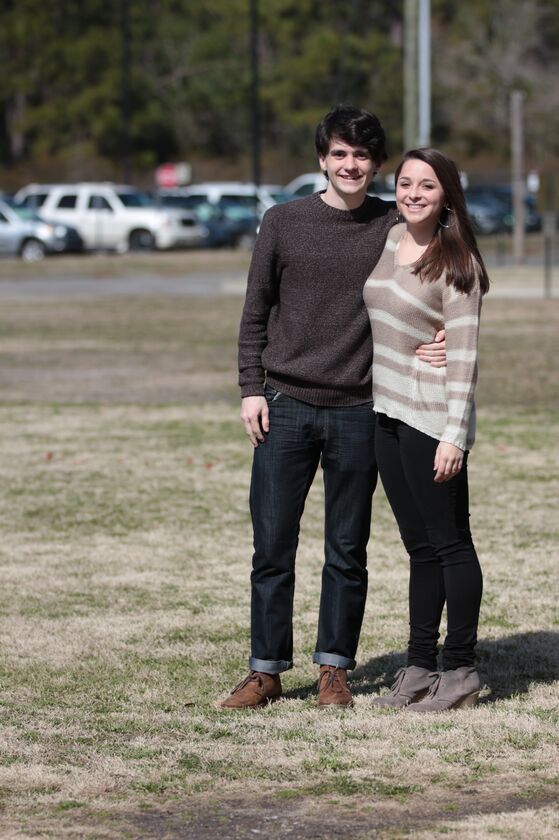 Our story started eight years ago, at the ripe age of 14, when we shared a crush over reading time in Mrs. Reid's 9th Grade English class. We traded this crush back and forth over the next three years, building a friendship, until after waiting far too long Jacob finally worked up the courage to ask Mackenzie to the Senior Prom.
From there, our slow-to-start relationship shot off like a rocket. We quickly moved from going to Prom to dating and within 6 months we made the decision to take a giant leap in moving halfway across the country from each other for college. The next four years certainly wouldn't be the easiest, but at least we were following the Dalton family tradition!
In reality, the distance during college didn't slow us at all, and our relationship blossomed over these years as we were able to share in two equally awesome sets of friends, experiences, and stories. We filled our four years with dozens of trips to each other's schools and around the country, hundreds of hours chatting on the phone, one incredible study abroad semester together, and so many countless memories & laughs. The cliche that distance makes the heart grow fonder really is true, and we owe so much of our communication ability and appreciation of each other's presence to our time spent apart. That said, we are so incredibly excited to put an end to the distance and to be taking this next step into marriage!
We look forward to another big adventure as we explore the beautiful slice of the world that is Asia together over the first half of 2019 before coming back to the States to celebrate our marriage with all of you -- our much loved friends and family.
We thank you so much for joining us in this celebration!
The Proposal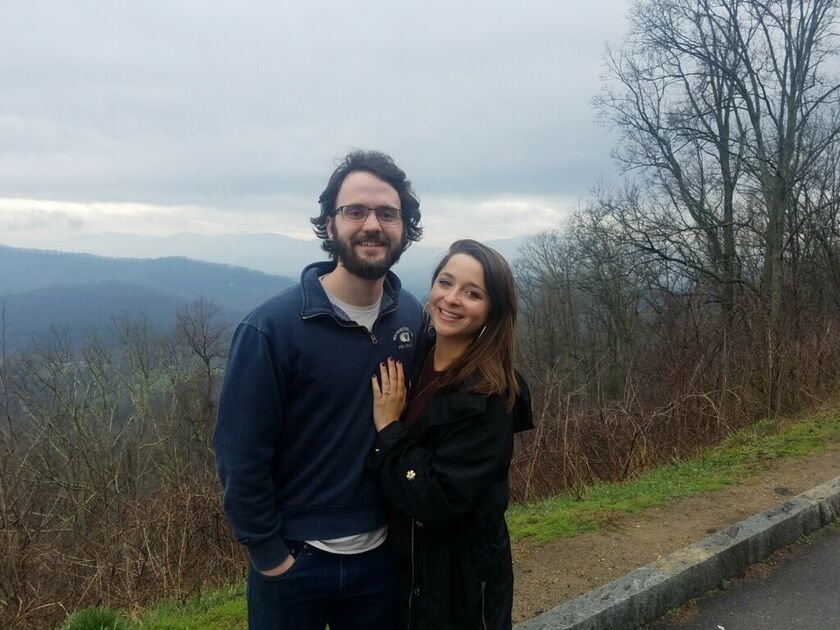 A weekend getaway brought us to Asheville, where after two days of exploring the city and surrounding mountains, it came to Saturday evening and time to execute my plan. We drove north on the Blue Ridge Parkway towards an overlook acclaimed for having fantastic views of the sunset. However, my plan was cut short when we arrived at a closed gate across the road within 5 minutes of the destination. Apparently, large sections of the parkway are closed in winter for renovation, and our spot was just barely too far. Time for a backup!
We quickly found a nearby pond that we could arrive at before sundown, so across town we sped. 10 minutes later, we unexpectedly arrived at the Biltmore Estate, where we learned that our destination was once more behind closed gates. The sun was now down and hope was waning, but I was absolutely determined to ask Mackenzie to marry me, so I found Plan C: another overlook on the Blue Ridge that was open and boasted some of the best stargazing available.
After a short dinner, we headed back out and now drove south. After plenty of waiting for unwanted guests to leave our overlook, the spot was all our's and I knew I had to act on it. I quickly grabbed the small speaker I had brought along, queued up the playlist I prepared of our favorite songs, and asked Mackenzie to dance. We danced together with only the stars looking down on us before I sensed it was the right time and recited the lines that I had prepared for this moment, got down on one knee, and asked her to marry me. She said "Of course!!" about 10 times, which I took as a "Yes" — success!
While my retelling of the story does a bit to highlight the comedic elements of it, don't let that detract from the magic of it. Yes, it didn't go exactly to plan, but it was perfect and fun and magical, and I wouldn't trade it for anything. And, most importantly, she said YES!
The Wedding
Saturday, August 3, 2019
Attire:
Ceremony
St. Andrews-Covenant Presbyterian Church
1416 Market St, Wilmington, NC 28401, USA
Reception
Brooklyn Arts Center
516 North 4th Street, Wilmington, NC